Kernow Coasteering is Looking for Coasteering and Rock Climbing Instructors
Are you an experienced outdoor professional looking to spend your summer working in magical Cornwall? Kernow Coasteering are hiring outdoor activity instructors for the 2022 season.
We are one of Cornwall's leading providers of coasteering and rock-climbing activities. We are lucky to be based in the far west of the county, home to the best scenery and coasteering and rock-climbing in the county (not that we're biased!). We were established in 2013, and have gained a fantastic reputation for providing top-quality outdoor experiences, consistently maintaining 5 stars on Trip Advisor and Google reviews. We are an AALA-licenced provider, and an active member of the National Coasteering Charter.
We are looking for a full-time instructor to lead both coasteering and rock-climbing sessions. You will also have the opportunity to assist with our sister company, Cornwall Underground Adventures – Cornwall, and southern England's only provider of mine exploration activities.
We are primarily looking for one full-time lead instructor, but there may be several positions available, either on a full-time, or freelance basis. If you are interested in working with us, but maybe don't have all the experience detailed below, please feel free to contact us to see if we have any opportunities for you.
This is a wonderful chance for the right candidate/s to join our small team of passionate instructors. The job will run from the beginning of May until the end of August. As well as the right prior experience and relevant qualifications, full in-house training will be provided for all activities you will be working on.

Our work is lots of fun, and we get to carry out our activities in a truly wonderful part of the UK. During your time off, there will be ample time to explore the area, sample its classic rock climbing, enjoy all manner of water activities, and otherwise explore to your hearts' content.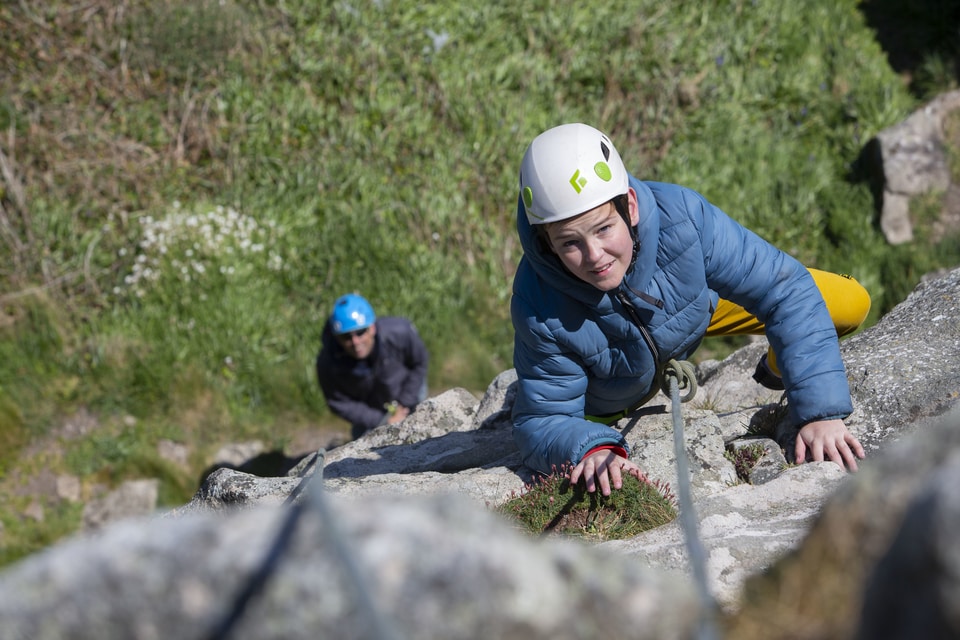 Your Role as a Coasteering & Rock Climbing Instructor
You will be available to work full time over 5-6 days per week, and that work will range from being a lead instructor on coasteering and rock-climbing sessions. You will also work as an assistant instructor on coasteering, rock-climbing and mine exploration sessions.
There will be some days when there is only a half day of work, and some work may be required at weekends. Any half days of work may result in doing some extra-curricular work, such as maintaining equipment, or other miscellaneous tasks. It will also definitely mean a few short days too, where you'll be able to hit the beach or the crag early!
There is a chance you may have to occasionally travel with Kernow Coasteering boss, Matt, to assist him with coasteering sessions on the Isles of Scilly, travelling on the Scillonian III ferry.
Pay will be competitive and in line with industry standards. This will negotiable, depending on your experience.
The right candidate will have:
A genuine passion for working with people in the outdoors, sharing outdoor activities with them, ensuring they have an amazing adventure with Kernow Coasteering, whilst ensuring the safety of the group at all times.

A professional attitude, be well-presented, punctual, and reliable. We need someone who can maintain a friendly and courteous attitude at all times, with respect to colleagues, customers, and other members of the public.

The ability to lead groups, delegate to assistant instructors, as well as work very well as part of a team, whether as leader or assistant.

Previous experience of leading coasteering sessions, preferably with a provider who is a member of the National Coasteering Charter.

An RCI/SPA certificate (or higher) and be an experienced rock climber, as well as have experience working as a climbing instructor, both as part of a team of instructors, and working as a sole instructor with small groups.

A first aid certificate, that will remain valid for the duration of the work period. As per industry standards, the certificate must have been gained from an approved course that had a minimum of 16 hours contact time.

Your own transport. For some activities you will be required to transport yourself and group equipment to the activity location.

Experience and a full, clean driving licence that allows you to drive a van up to 3.5 tonnes.

Preference will be given to any candidates who have any experience of caving or mine exploration; if you have any BCA qualifications, even better.

Availability for the entirety of May through until the end of August, and be located in west Cornwall during this time.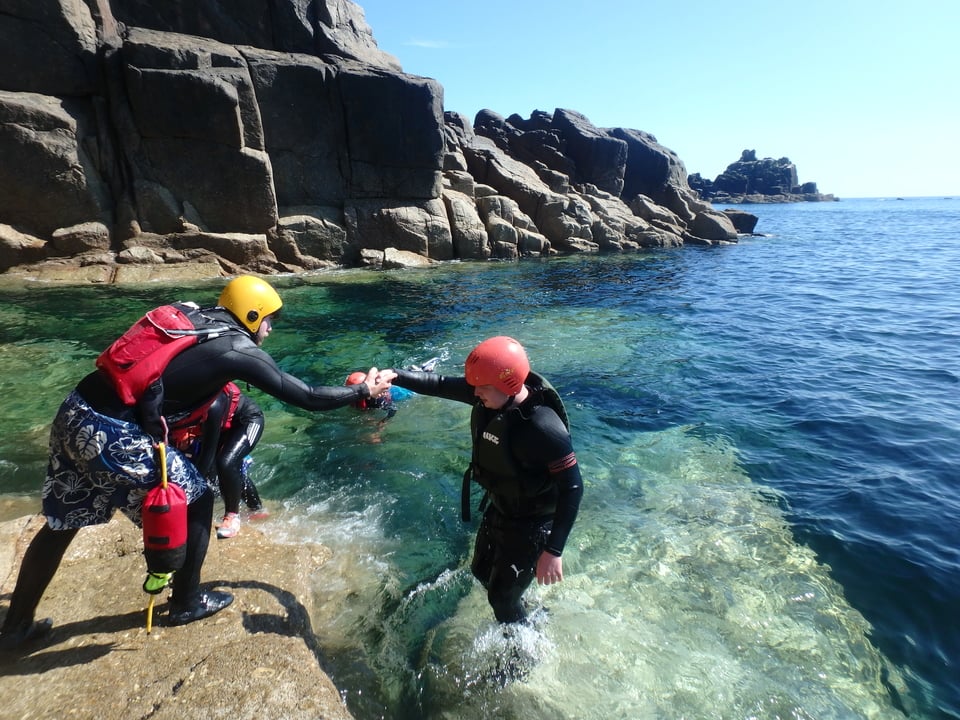 Accommodation in Cornwall
Accommodation is not included as part of the job, but we are happy to assist you with finding somewhere to stay, if required.
How to Apply
Please send an email covering letter, along with your CV, to info@kernow-coasteering.co.uk. Alternatively, please give us a call to have a chat.
We look forward to welcoming you to the team.
Matt George