Intermediate Rock Climbing in Cornwall
Cornwall's rock climbing, on its pristine granite cliffs, is the perfect place to improve your skills. Maybe you regularly climb indoors, have a little outdoor experience, or have completed our 'Introduction to Rock Climbing' course. Either way, we can help you take your next steps as a climber.
These courses are run at a ratio of one climbing instructor to one or two clients and are therefore totally bespoke to your needs. Your instructor will talk to you about your climbing goals to identify what we'll work on throughout the day.
You can choose to concentrate on climbing some more challenging routes, focusing on the techniques required to climb harder, such as footwork and body positioning. Learn more about rope work, or start to learn the basics of lead climbing. We can also teach you about anchor selection and construction, and how to solve common problems - it's up to you.

"It was an amazing day, Matt was fantastic, very knowledgeable and adapted the day to our needs and wishes. We learnt so much and felt like we were climbing with a friend. What an experience and with the most jaw dropping background. Can't recommend Matt highly enough!"
INTERMEDIATE ROCK CLIMBING
£160 per day
(For one or two people)
The minimum age for these courses is 10, but note that under 18s must be accompanired by their parent or legal guardian.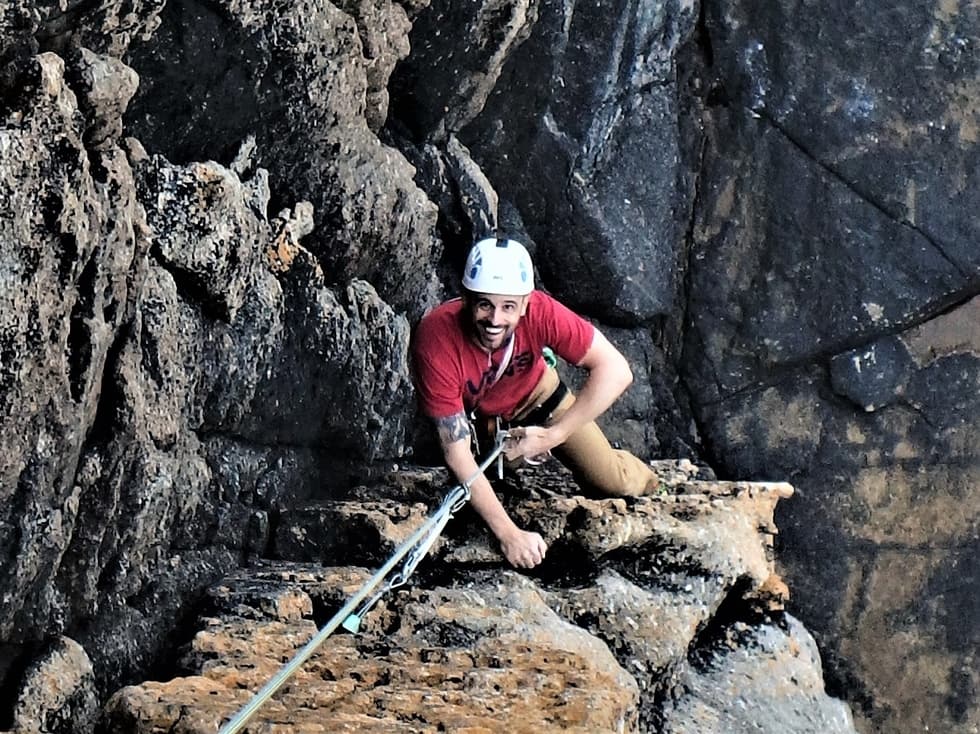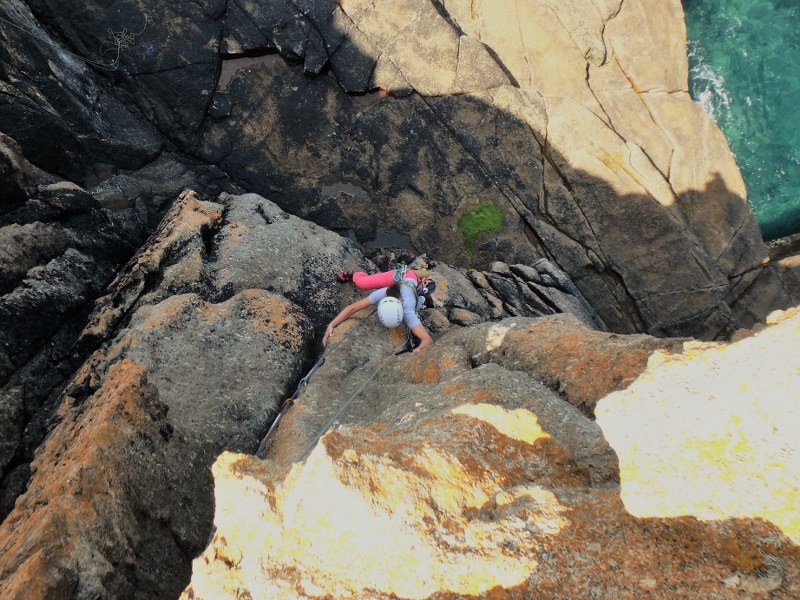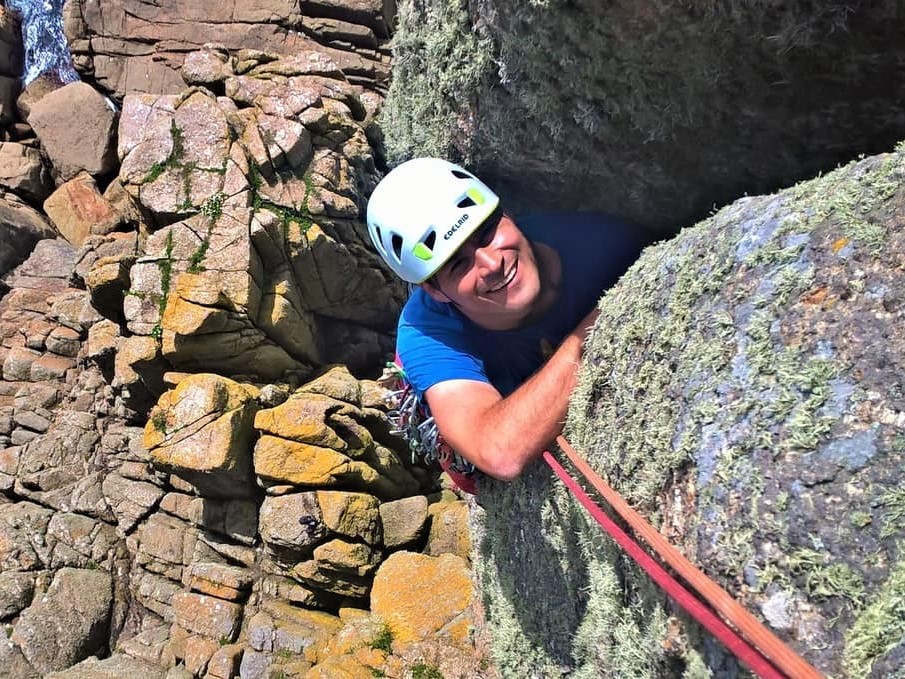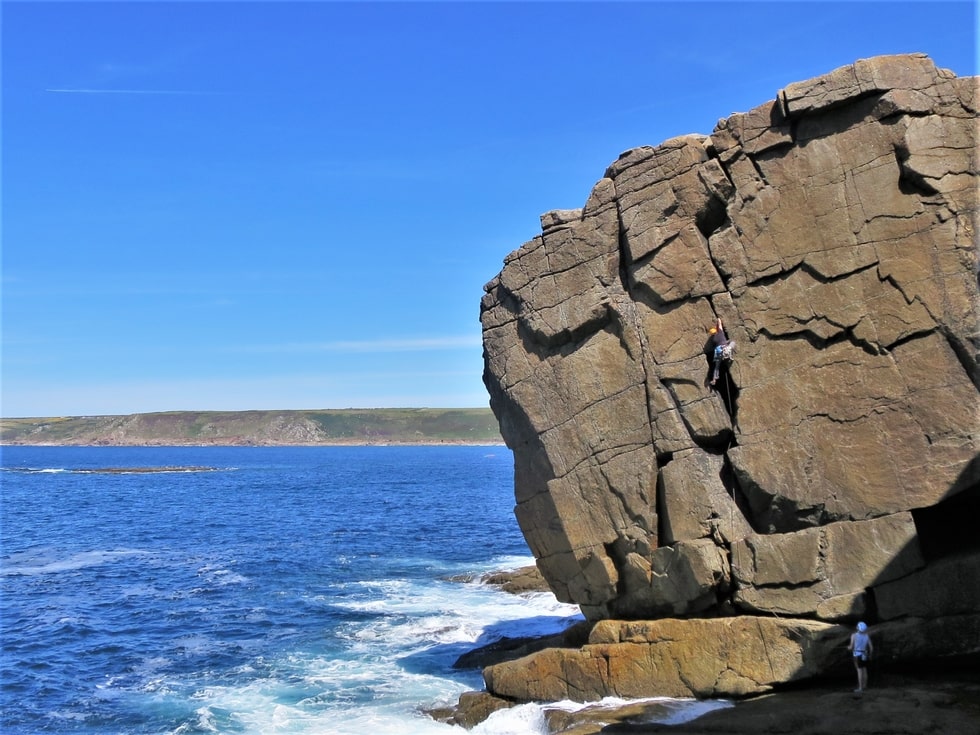 ---
The rock climbing on this course will often be done in the context of you 'seconding' routes. Your instructor will lead climb a suitable route and you will get the chance to follow the instructor. This is exactly how experienced climbers operate when they climb on sea cliffs and mountain crags, so you can get a first-hand taste of working as a climbing team. You will be able to learn and practise skills in exactly the setting in which they will be used, which will greatly speed your learning process.
Our instructors will help determine your climbing goals and help you to fulfill them, all in the stunning surroundings of West Cornwall's wonderful crags. Get in touch with us to chat about where you want to take your climbing, and we will design a package to help you get there.
---