Coasteering in Cornwall at its Best
"Thanks for an amazing morning of coasteering. Excellent guiding, coaching and general knowledge of the area, we will certainly be back!"
Coasteering in Cornwall's is a 'must do' activity. Established in 2013, Kernow Coasteering is west Cornwall's longest-running coasteering provider. We are your Cornish coasteering experts with an unmatched knowledge of the Cornish coast. With our headquarters in Penzance in west Cornwall, we are sitting on top of some of Cornwall's best and most scenic locations for coasteering. We also provide coasteering on the Isles of Scilly via our base on St. Mary's.
We are ready and waiting to give you an unforgettable adventure on the Cornish cliffs. With a range of options and locations in Cornwall and the Isles of Scilly, we have an experience that is perfect for you, whether it's your first time coasteering, or whether you are looking to take your coasteering to the next level.
---
Our Coasteering Adventures in Cornwall
---
Coasteering gives you the chance to climb, scramble, swim and jump your way along the Cornish coastline, and get a whole different perspective that many people will never see. Coasteering is the perfect way to discover the hidden side of Cornwall.
You can explore caves, sheer cliffs, secret gullies, and stupendous jumps in beautiful locations not accessible any other way, other than by coasteering. At Kernow Coasteering, we are lucky enough to have exclusive use of our coasteering routes, allowing us to escape the crowds and experience authentic exploration and adventure.
Coasteering is a perfect activity for people of all ages and abilities. After meeting your guides, in no time at all you'll be fully immersed in this exciting activity. Coasteering is a wonderfully flexible activity, meaning it can be tailored to you as an individual. It is possible to take on the numerous features and jumps found on any coasteering route as you please. Or, if you prefer, you can simply avoid anything obstacle you'd rather not do by simply swimming or walking around it, and yes, this includes the jumps!
This makes coasteering the perfect activity for individuals, families and larger groups, as everyone taking part can find their own desired level of challenge. So if you are visiting Cornwall or the Isles of Scilly and haven't tried coasteering in these beautiful areas, what are you waiting for?!

Our minimum age for coasteering is 9-years-old. Note that children younger than 14 years of age must be accompanied by an adult to particpate in any of our coasteering adventures (Advanced Coasteering has a minimum age of 16-years-old).
Book Now!
---
All Equipment Provided For Coasteering
We provide you with a full-length, winter wetsuit, as well as a buoyancy aid and a helmet. You do have to bring some trainers or wetsuit boots you can wear in the sea, as well as an extra pair of shorts you can wear over the wetsuit. You will, of course, need your swimming kit and a towel. All our equipment is top-quality and well maintained.
---
---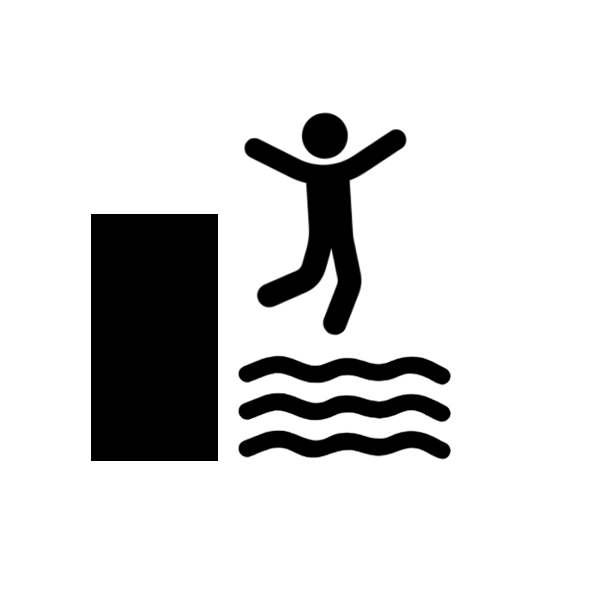 Is Coasteering Safe?
At Kernow Coasteering, we pride ourselves on our impeccable safety record for coasteering. Your safety is our number one priority. With our combination of unmatched route knowledge, experienced instructors, and top-quality equipment, you can go coasteering with us, knowing that you are in safe hands.
Coasteering, like any adventurous activity, does entail a certain amount of risk that we cannot entirely remove, nor would we want to, as this would compromise the very elements that make it so appealing. That being said, we consider coasteering to be a very safe activity that people are now regularly enjoying all over the World. We are an active member of the National Coasteering Charter and an AALA licenced provider of coasteering,

The safety work takes place before you even meet us, as we ensure all the equipment is fit for purpose, and checking the weather and sea conditions, as well as the tides, so we can plan your session accordingly. As we prepare for our coasteering session, we will ensure you are correctly fitted-out in the safety equipment and before we get started your guides will give you a thorough safety briefing. As you progress through the adventure, your guides will always let you know what is happening next, giving extra safety briefings when needed.

As you lose yourself in the fun of coasteering, rest assured that we are always keeping a close eye on the whole group, so we can be ready to lend a hand at a moment's notice or, should it be necessary, intervene to prevent anything unsafe from taking place. But leave that all to us, all we want you to do is have as much fun as possible on the Cornish coastline!