Things To Do In and Around St. Ives
St. Ives is a jewel of the Cornish coast with arguably the prettiest beach in the country and a vibrant, independent vibe. Tate St. Ives has ensured that the little seaside town attracts a host of independent shops, galleries, and cafes that sit alongside the traditional places you expect at any British seaside destination. It is a fantastic location for a day trip and a place not to be missed on a tour of Cornwall. The area around St. Ives is also home to a fabulous coastline and one of the best ways to explore it is of course through coasteering! However, there are also other great ways to discover the area and you will find them below.
#1 Coasteering
Maybe we are biased, but coasteering is a fantastic way to explore the coastline around St. Ives. Its rocky cliffs hold hidden caves and secret coves that are difficult to access, beguiling rock features and of course some wonderful sandy beaches. With Kernow Coasteering you can scramble along cliffs, jump into the sea, slide down gullies and discover caves and coves. It is an exhilarating way to explore the area and you don't need to be an expert to take part. Coasteering is suitable for all levels of ability and we provide all the necessary equipment. Just make sure you have sensible shoes! With our expert local guides, you will get to see the best areas and explore some of the most fun routes on the Cornish coast. The following video shows-off some of the amazing coastline just outside of St. Ives.
#2 Cycling
If you fancy trying something a bit less dramatic after coasteering, then cycling could be an ideal choice. St. Ives has some brilliant cycle routes that wind their way through the beautiful Cornish countryside and dramatic coastline. Routes are both on and off-road, offering options for both the experienced and families with children. If you want a challenge, then take the B3306 route that goes all the way to Land's End passing through Zennor, St. Just, and Sennen. This route offers a great variety of sights, including, of course, breath-taking coastal views, bleak moorland, and remnants of Cornwall's mining past. A great off-road option is the First and Last Trail. Don't worry if you don't have your own bike with you, there are plenty of places around St. Ives where you can hire them.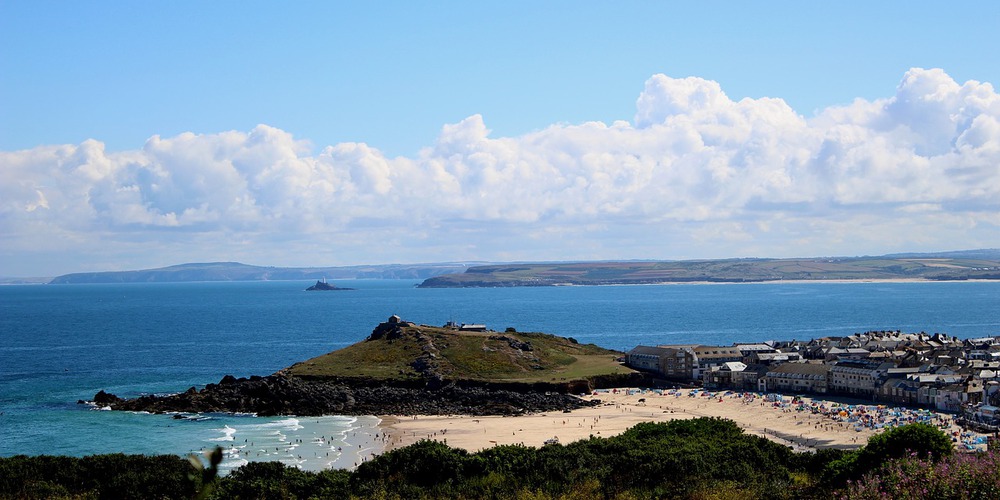 #3 Walking
Need a rest after all your coasteering exhilaration? Why not explore the town and coast on two feet? The cobbled streets are great fun to explore with something interesting around every corner. Take a wander around the shops and galleries and enjoy a tea with a traditional Cornish scone in one of the cafes. If you want to go a bit further afield, then head to the South West Coast Path which passes through the town. Head east and you will get to see the gorgeous Carbis Bay along a gentle route. Head west and you will find a very different landscape with rocky cliffs, expanses of moorland, and glorious sea views. You always have the option of taking the bus or train back to St. Ives, so don't be afraid to explore a bit further!
#4 Boat Tour
For a different perspective of the coastline, hop on a boat tour and see the region from the sea. There are plenty of options available at the harbourfront, but make sure to take one that includes seeing Seal Island. This appropriately named rocky island is home to Atlantic Grey seals and you will also get the chance to see a rich variety of other flora and fauna. At certain times of the year, if you are lucky, you can spot enormous basking sharks, porpoises, dolphins, and perhaps even a humpback whale! Nature aside, you will also be able to spot the island's mysterious shipwreck and get a glimpse of iconic Godrevy Lighthouse.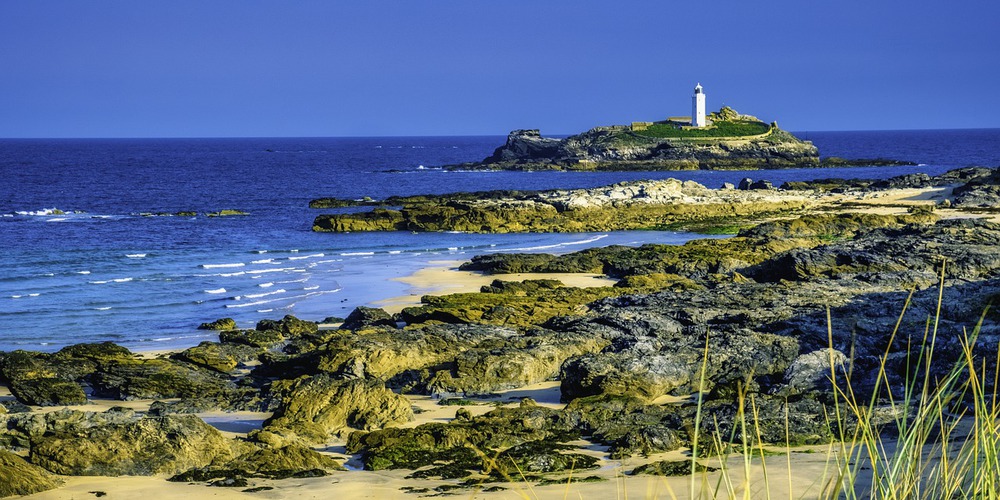 #5 Driving
If the weather is against you or you simply fancy a nice drive, hop in the car and take the scenic route along the coast. You have plenty of lovely drives to choose from, but a good option is to explore some of the 400 ancient sites that are just a short drive from St. Ives. At Zennor, find a spot to park, explore the church and get some fantastic views over the coastline. You can also take a drive to the famed Land's End, mainland England's most westerly point. Along the way, you can explore the mining history at Geevor, Levant, and Botallack and take in the stunning views of Longships Lighthouse at Sennen. Land's End is a nice stop off for an ice cream and more wonderful views! If you want to visit somewhere a bit quieter, make a stop at Cape Cornwall for views without a crowd.

Parking the area can at times be tricky, especially in the peak summer months. It is best to arrive early if you have your heart set on a particular location and always read the parking signs carefully. You don't want a fine! If you are planning to fly to Cornwall from elsewhere in the UK, make sure to check out Parkhero for parking at Leeds Bradford Airport and many more airports across the UK!